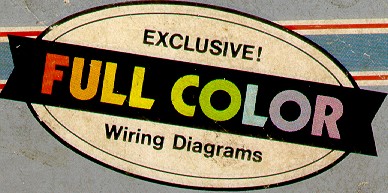 These are scans of the color wiring diagrams out of the back of an old Clymer BMW Manual.
The diagrams cover the wiring of bikes from 1970 to 1982.
I left the pictures rather large, about a half a meg (500K) each. I figured that if anyone wanted to print them, or really study them it would be better for them to be too large than too small!
The most heavily used ones are soiled a bit, and written on, (1970 diagram) but should still be perfectly usable.
When you click on a link, a new window will pop up with the picture. If you wish to download and save these pictures, in the new window, once the image has FULLY loaded, right-click on the image and left-click on the option "Save Picture AS" and save it to your hard drive.
I do have other diagrams from other books if you need them, but they are not color, which is pretty stupid as the wires are color coded, just let me know by emailing me and I'll do my best to get them posted.